Tips to Find the Best Trucks for Sale
Posted Wednesday, Sep 13, 2023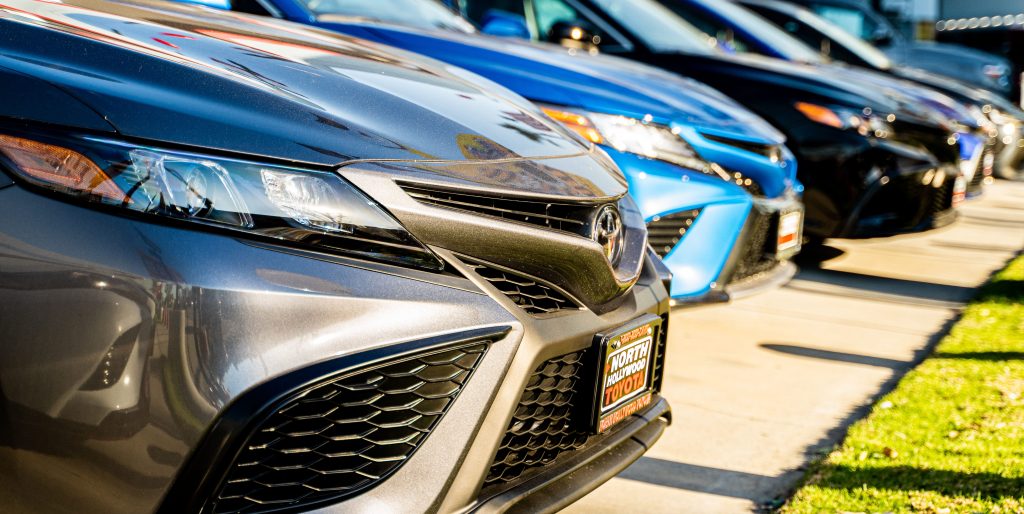 Trucks are like people, they come in all shapes and sizes, with different capabilities and needs. But unlike people, you have more control over the truck you choose. The right truck for you will depend on your individual needs and budget. So, here are a few tips to help you find reliable trucks for sale even if you are on a budget. 
Seating Options and Cabin Size
Since trucks are available in multiple sizes and options, it's smart to know exactly what you're looking for and then start your search accordingly. One of the first places to start is the cab size of the truck. The truck niche's cheapest option is the regular cabs that just feature front-row seating. These are also the most basic variants that are offered by manufacturers, so don't expect to find the same bells and whistles as you would in their flagship or larger models. 
The trucks with regular cabs have been designed with work-oriented configurations, so they aren't the most comfortable option on the lot. The more popular variant is the crew cabs that are more spacious and accommodating to your every need. If you are thinking of configuring the seating options to three in a row in the front seat, then you can do that with trucks with crew cabs. Of course, as you move up the line, you're going to find trucks that are larger and have better features and specs.    
Bed Length and Towing Capacity
The bed, as in the open cargo bed at the back, is what distinguishes trucks from the rest. The amount of space you're looking for in the cargo bed will depend on what you plan on using the truck for. If you want to transport large equipment or tools, you wouldn't want to use your sedan or minivan. The average bed length is between six and eight feet. The tailgate is another distinguishing factor when choosing a truck. 
The same goes for towing capacity, with multiple available options. To make things clear, a higher axle ratio usually equals a higher towing capacity. It is also important to note that the Gross Vehicle Weight Rating (GVWR) is the maximum weight that's allowable for a vehicle, including the cargo and passengers. This is one feature that manufacturers love to boast about during their advertising, so this information should not be difficult to find. 
Engine and Fuel Economy
Practically every truck on the market now offers two or more engine options. While some purists feel that true pickup trucks must have a V-8 engine and four-wheel drive, the fact is that technology has advanced significantly in recent years, and even smaller four-cylinder engines may produce significant power. These variable engine sizes and gearboxes (which are all part of what's known as the powertrain) may confuse the pickup-truck purchasing process even more. 
It is important to remember that full-size variants usually offer a wider array of choices. The good news is, if you are not looking for the traditional monster V-8 power train that you get with a Toyota Tundra, then you can always go for a Ford F-150 that sports five power train options. 
Generally speaking, a small engine means better fuel economy. That being said, you should realize that an SUV that has a smaller engine will have to put in a lot more effort to compensate for that loss in power of the larger and more capable engines. 
Used Vs. New Trucks
The main drawback of purchasing a new truck is that its value dramatically depreciates as soon as you drive it off the dealership's lot. Additionally, those who buy a new truck soon find out that its value depreciates to nearly half after two or three years of use. 
This is the main reason why the used truck market is three times the size of the new truck market. The good news for those who are in the market for a pre-owned truck is that they have far more options to choose from at the used car dealership, which are available at a bargain.   
At the same time, the truck you choose is unique, so it's best to thoroughly inspect it by an experienced mechanic before you sign on the dotted line. 
Clean Records No Surprises
Going with the more well-known brands means you will get to enjoy reliability and efficiency, especially if you go with brands such as Ford or Chevy that are known for their reliability. Apart from shopping for big-name brands, you should also only choose trucks with clean records, which means no floods or accidents. The best way to find out a vehicle's history is to ask for a vehicle report from the dealership. 
Ending Note
The importance of having a capable and reliable truck can never be overstated. But, with new trucks costing a small fortune, many folks are now turning to the pre-owned variety, which offers just as much in terms of variety and features. 
Besides, it is a lot easier to find trucks that are just one or two years old in a pre-owned inventory, which means you can get to enjoy the latest model trucks that come with all bells and whistles and a valid warranty to boot. 
Most people assume they will not find a truck worth buying if their budget does not exceed $6,000, but that's not entirely true. To find a huge selection of trucks for sale, from new models to budget vehicles, head on down to Olympic Auto Sales.