What You Should Know About BMW Cars
Posted Wednesday, Jul 26, 2023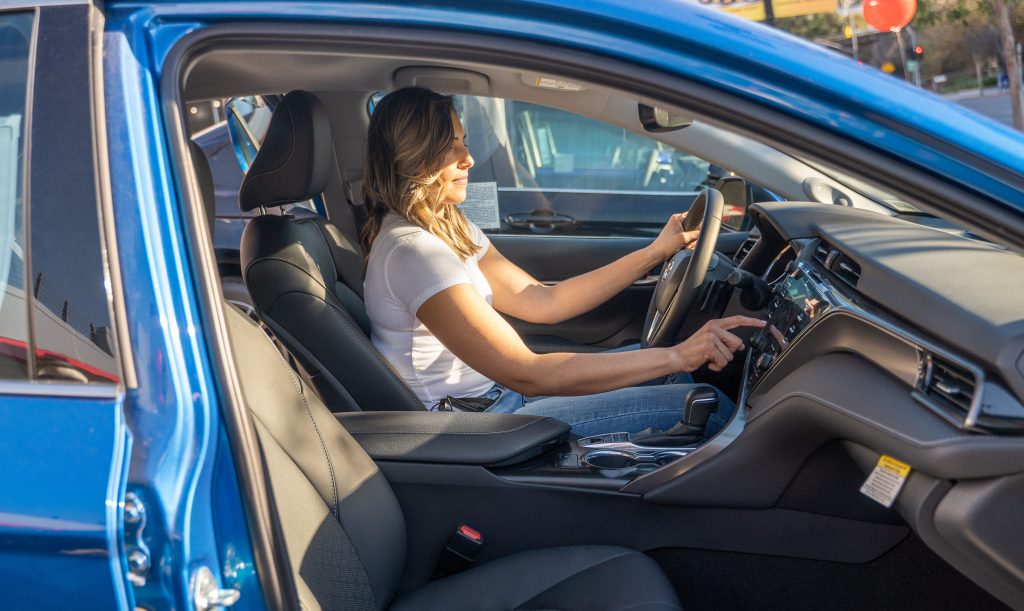 BMW cars used or otherwise, continue to be treated as a luxury brand known for their sleek design, precise engineering, and exceptional performance. Cars have dominated the luxury auto market for decades, from the iconic BMW 1 series to the powerful BMW X5, BMW cars offer one of the widest range of vehicles to choose from.  
Whether you're in the market for comfortable long trips, a car that is fun to drive, or one that is packed to the brim with high-tech components, a used BMW car will likely serve well. Let's explore some of the main advantages of buying a BMW car.  
Unparalleled Performance 
Need a car that can drive at top speeds while maintaining precise control throughout? BMW cars are known for striking the ideal balance. They regularly place in the top charts for their impeccable driving experience, superior suspension systems, and responsive steering. Moreover, BMW engines are designed from scratch to offer both efficiency and power.   
BMW cars also come shipped with stability control systems and advanced traction, which goes a long way in improving performance and handling in various driving conditions. Case in point is cars like the M3 and M5, which offer exciting performance, with sport-tuned suspension, and powerful engines. All in all, BMW cars are bound to deliver a superior driving experience that is both engaging and fun, making them the go-to choice for driving enthusiasts.  
More Choice 
BMW cars and SUVs are designed to give you more choice. With more trim levels, styles, engine sizes, and features, you can get exactly the type of BMW car or truck you need. Simply visit Olympic Auto Sales to see just how versatile your next BMW car or SUV can be. Whether you're choosing a hatchback, sports car, or a full-size SUV, each BMW car comes with a wide range of models, engine sizes, trim levels, and styles to choose from.   
Let our rep at Olympic Auto Sales know exactly what you're looking for in a BMW car, and they'll be able to help you find a match! 
Innovation 
For decades, BMW has never stopped pushing the envelope on what is possible when it comes to engineering and new ways of improving its engine design. Today, BMW is one of the top names when it comes to the most innovative automobiles. With their constant innovation and patented designs, BMW continues to make an effort in making their cars as environmentally friendly as possible, not to mention packing them with cutting-edge design and technology.  
High Standards of Safety
BMW cars have come a long way in safety. On many vehicles, such as the BMW X1, X3, and 3 series vehicles, BMW has consistently earned a 5-star overall safety rating, which means they have performed exceedingly well in various crash tests.  
Other security features like a passive anti-theft system, as well as the option for remote keyless entry offer additional safety to their drivers. BMW vehicles frequently come equipped with perimeter alarms, which may keep them safe even when you aren't around to watch over them.   
Safety is extremely crucial in an automobile and especially in BMW cars at higher speeds. After all, if a car isn't safe, no one will be inclined to risk their lives to drive it regardless of the luxury features.   
For obvious reasons, safety is much more important to motorists who may be traveling with small children in tow. If you have a child and want to get a car that offers the best possible safety features, you want to get a car that will be safe even in the aftermath of a car accident.   
All these features make BMWs the go-to choice for motorists who want something safer from their families.  
Luxury and Efficiency 
The relatively high price of BMW cars goes beyond just a status symbol. With all-electric cars and one of the largest fleets of hybrid vehicles, BMW continues to prove its commitment to the environment. By boosting the overall fuel economy of their vehicles, BMW is playing an important role in lowering the amount of GHG emissions into the atmosphere, which is always a good thing. 
You Can Pay for a Used BMW Car in Many Ways
Buying a used BMW car can be relatively expensive, even though the used car market is moderately priced. However, the good news is that you can now pick up used BMW cars using a convenient financial option.  
Olympic Auto Sales offer financial services to help you buy a used BMW car of your choice with reduced house interest rates. 
BMW Cars are Reliable. 
One of the main advantages of buying a used car built by BMW is its sheer longevity. So, if you are worried that your used car will break down after a few miles of driving in the middle of nowhere, you can rest assured that BMW builds highly reliable cars that stand the test of time.   
Modern BMW cars are built to last over 200,000 miles. And if you stay on top of routine maintenance, you can ensure that your BMW automobile lasts for well over 250,000 miles. Some owners of used BMW cars have managed to run their cars for well over 300,000 miles (although this is the exception, not the norm). 
Lower Insurance Rates
One of the main advantages of buying used BMW cars is that you get a luxury vehicle yet don't have to worry about insurance premiums. Buying a used BMW car significantly reduces your insurance premiums. This is because second-hand cars are less of a risk to insure than new ones, giving you more affordable insurance costs.  
Wrapping Up
As you can imagine, BMW's continuous innovation and development in the automobile industry has allowed it to thoroughly dominate the space – and this trend will stay the course for years to come.   
With decades of experience in pushing the envelope, BMW consistently pushes out reliable cars that go above and beyond, especially if you stay on top of routine maintenance. If you want to buy a used car that won't break down unexpectedly, you might want to go with a BMW.   
Check out our inventory of used BMW cars here.